Swedish Comedian Jessica Karlén Brings Raw and Hilarious Musical Comedy Show to Edinburgh Fringe Festival in August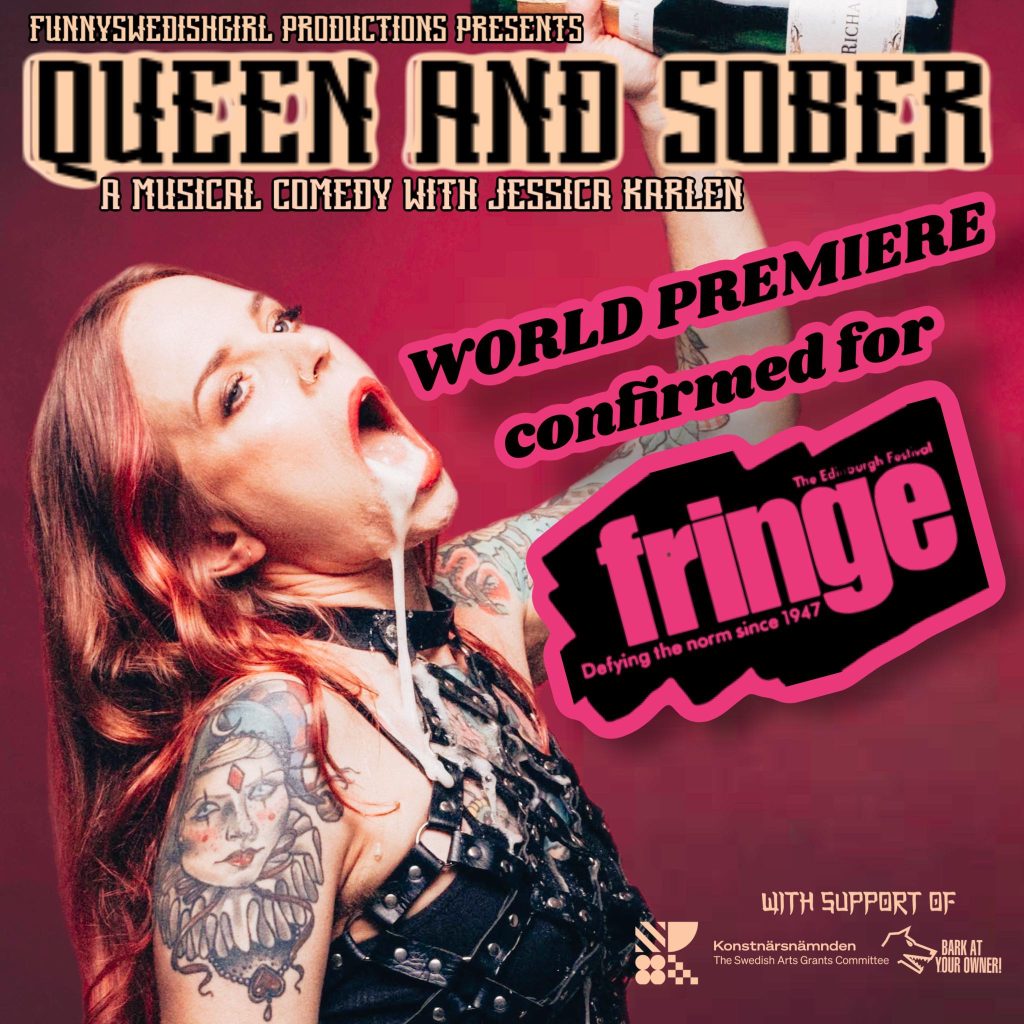 Edinburgh, Scotland – Swedish comedian Jessica Karlén is bringing her raw and unfiltered musical comedy show to the Edinburgh Fringe Festival in August. Titled "Queen and Sober" this one-of-a-kind show tackles difficult and often taboo subjects, offering a relatable and hilarious take on the ups and downs of recovery and mental illness.
In "Queen and Sober" Karlén delves into the world of drugs and addiction with a humorous twist. She doesn't shy away from discussing the realities of mental illness and addiction, but instead offers a refreshing perspective with her signature brand of comedy. And when it comes to "dicks" and men, Karlén's comedic chops are on full display. From blue balls to female ejaculation, Karlén sings and jokes about the male anatomy in a way that is sure to make audiences laugh (and maybe even cringe a little).
"I'm thrilled to be bringing my show 'Queen and Sober' to the Edinburgh Fringe Festival," said Karlén. "This festival is known for showcasing some of the most innovative and boundary-pushing comedy acts in the world, and I'm honored to be a part of it. I can't wait to share my unique perspective on recovery and mental illness with audiences in Edinburgh and beyond!"
"Queen and Sober" will be performed at The Loft at The Counting House from 3-16 August at 00.15 at the Edinburgh Fringe Festival. Tickets are for free or donation based at a pay what you can self service at the door.
For more information on Jessica Karlén and her comedy shows, visit funnyswedishgirl.com