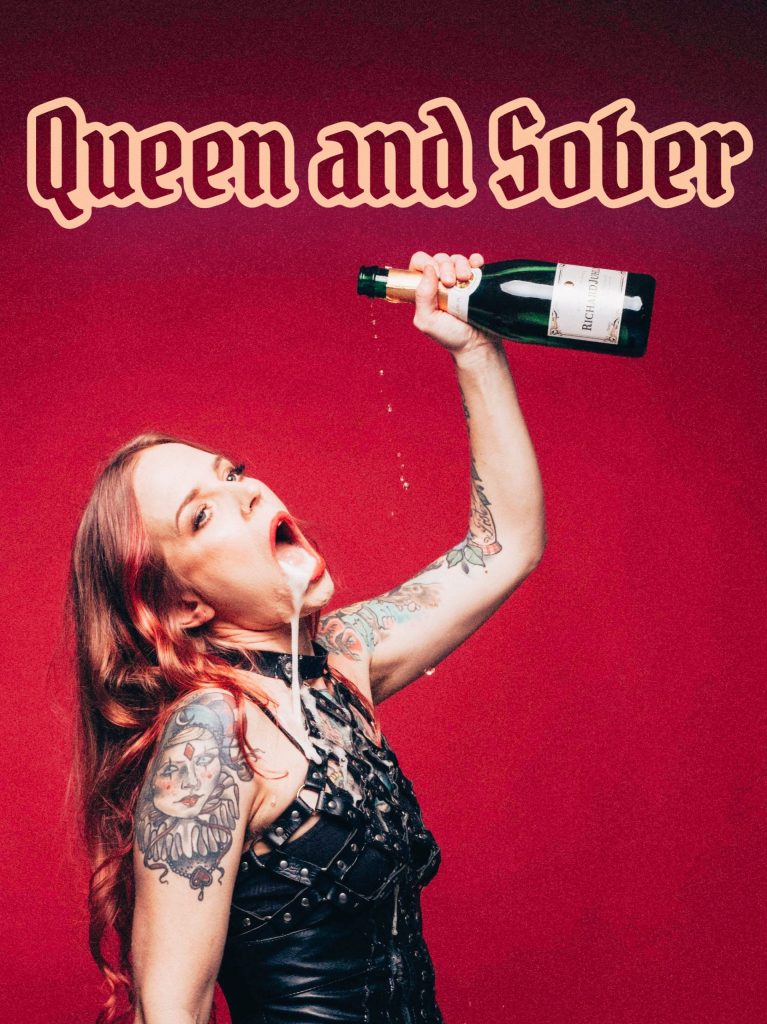 About the show
Queen and Sober is a raw and unfiltered musical comedy show, tackling difficult and often taboo subjects with wit and charm. Comedian Jessica Karlén will be delving into the world of drugs, dicks, and addiction, with a unique perspective on the subject. But rather than shy away from this difficult topic, she uses it as fuel for her comedy, offering a candid and often humorous look at the realities of addiction.
Dicks and men – a topic that is sure to make you laugh (and maybe even cringe a little). Jessica doesn't hold back when it comes to discussing the male anatomy, offering a fresh and humorous take on everything from blue balls to female ejaculation.
But it's not all laughs when it comes to dicks – Jessica also addresses the more serious issue of toxic masculinity, tackling the ways in which society often pressures men to conform to certain expectations and the harmful effects this can have on both men and women.
But it's not all doom and gloom. Jessica also finds the humor in her journey, offering a relatable and often hilarious take on the ups and downs of recovery. The show promises to be a raw and unfiltered look at difficult and often taboo subjects, with Karlén's charm on full display.